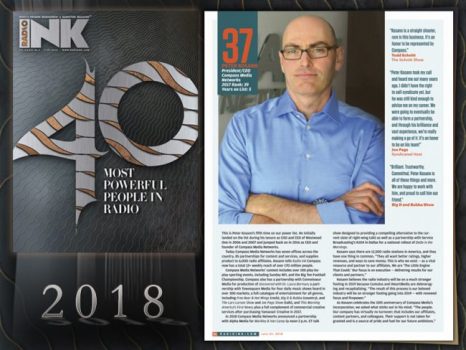 Compass Media Networks CEO Named Among Top 40 Radio Executives
For the fifth year, Compass Media Networks' founder and CEO, Peter Kosann, has been named among the Top 40 Leading Radio Executives by the radio industry trade magazine, Radio Ink. Rising from the 39th position and taking the 37th position, Kosann is recognized among the elite leaders in the radio industry today.
Kosann says there are 12,500 radio stations in America, and they have on thing in common. "They all want better ratings, higher revenues, and ways to save money. This is why we exist – as a vital resource and partner to our affiliates. We are 'The Little Engine That Could.' Our focus is on execution – delivering results for our clients and partners."
View the Radio Ink page excerpt Here.