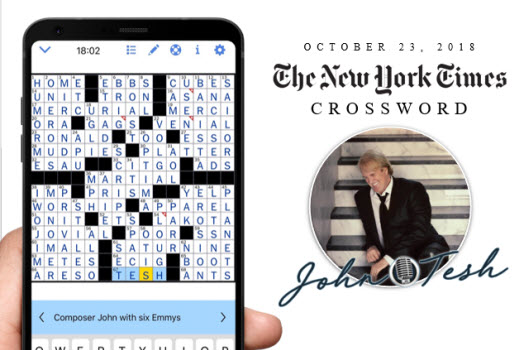 John Tesh featured in The New York Times Crossword Puzzle
No, really… This morning, if you were trying to answer this puzzle question in The New York Times: "Composer John with size Emmys" and you answered TESH, you would have been correct. Kudos to The New York Times for making us all think of John Tesh and his amazing career. And, of course, we are proud to have Tesh Media as part of the Compass family.
Learn more about sponsorships and Tesh Media offerings HERE.