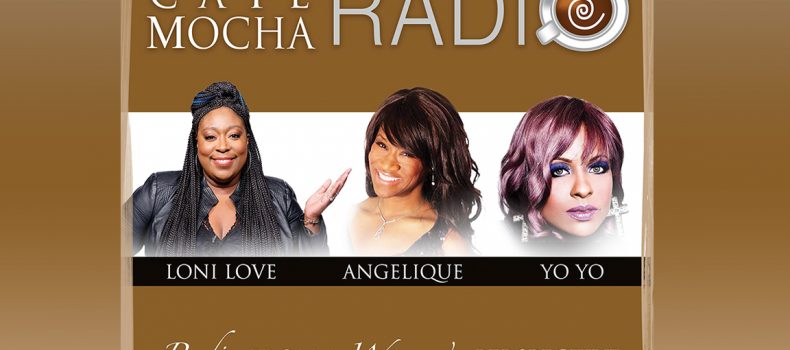 Miles Ahead Broadcasting partners with Compass for National Advertising Sales Rep
For Café Mocha, the #1 syndicated radio show targeting multicultural women
For Immediate Release 
New York, NY (February 14, 2017)—In tandem with the sixth anniversary of the nationally syndicated Café Mocha radio show, Miles Ahead Broadcasting announced today a new advertising sales agreement with Compass Media Networks to handle ad sales for the #1 weekend show targeted to 'women of color'.  Affectionately known as 'radio from a woman's perspective', Café Mocha joins a prestigious group of Compass broadcast properties that include PopCrush with Lisa Paige, Big D & Bubba and Sunday Night Slow Jams to name a few.
Since its inception, the popular radio show has brought a distinct perspective to urban adult contemporary (UAC) listeners led by New York, NY (WBLS-FM), Chicago, IL (WSRB-FM), Washington, DC (WHUR-FM), Atlanta, GA (WAMJ-FM) and Charlotte, NC (WBAV-FM). Café Mocha has become the top-rated UAC show in its weekend time slot with both male and female demographics, thanks to PPM-friendly features the 'Espresso' and 'Mocha Mix'. The show's hosts comedienne and actress Loni Love, hip hop legend YoYo and broadcast veteran Angelique Perrin bring their own distinct 'point of view' to today's issues, social commentary and celebrity interviews with the best back drop of urban contemporary music.
"We're excited that Compass Media Networks gives us the opportunity to build new and innovative partnerships with brands that understand the value of the female dollar," says Café Mocha creator and executive producer Sheila Eldridge.
Added Paul Gregrey, President of Advertising Sales for Compass Media Networks, "We are delighted to work with Sheila and her team. This program will bring added diversity to our network offering in 2017."
Café Mocha runs on Urban AC stations in the top 25 African American population markets including New York, Washington, D.C., Baltimore, Chicago, Charlotte, Memphis, Atlanta, Richmond and Tampa. It's also heard nationwide on SiriusXM Channel 141 satellite service which boasts 22 million subscribers.
ABOUT CAFE MOCHA™ RADIO SHOW
Café Mocha is a production of Miles Ahead Broadcasting a subsidiary of Miles Ahead Entertainment Inc. Known as 'radio from a woman's perspective' the show is built on the concept of women helping other women to grow through shared experiences and information. The no. 1 syndicated radio program for women of color, Café Mocha reaches 2.3 million listeners in nearly 25 markets, including cities like New York (WBLS-107.5 FM); Washington, DC (WHUR-96.3 FM); Chicago (WSRB-106.3 FM); and Atlanta (WAMJ-107.5 FM); and heard nationwide on SiriusXM's HUR Voices Channel 141 which boasts 22 million subscribers.  Hosted by comedienne and host of TV's "The Real," Loni Love; broadcast veteran, Angelique Perrin; and female rap icon Yo-Yo, the two-hour girlfriend's guide to radio features the latest in urban music, compelling hot topics and advice from an unabashedly women's perspective.
To learn more about the show, visit www.CafeMochaRadio.com.  Find Café Mocha on Twitter/Instagram/Facebook/YouTube: @CafeMochaRadio.