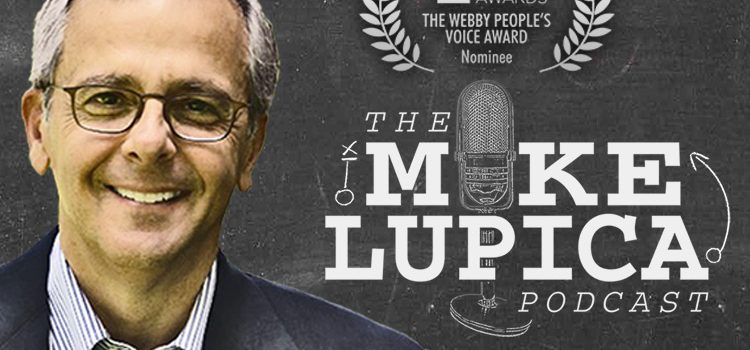 The Mike Lupica Podcast Surpasses One Million Listeners
NEW YORK, NY (May 22, 2017) – Compass Media Networks today announced that The Mike Lupica Podcast has surpassed its one millionth download. The weekly podcast is produced and distributed in conjunction with Compass Media Networks and Hiltzik Strategies. Recently nominated for a 2017 Webby Award for "Best Sports Podcast," The Mike Lupica Podcast features its titular host in unique conversations with legendary sports heroes, newsmakers and entertainers. The podcast's tremendous roster of guests includes Larry David, Bob Costas, Chris Evert, Charles Barkley, Matt Lauer, Ray Rice, Joe Scarborough, Gov. Andrew Cuomo, Mark Teixeira and Willie Geist.
"Doing this podcast has been even more fun than I thought it would be," said Lupica. "We're a year in and already we've had really insightful conversations with some of the biggest names in sports, media and politics." The Mike Lupica Podcast is available via Google Play, iTunes, TuneIn, SoundCloud and Stitcher.
About The Mike Lupica Podcast
The Mike Lupica Podcast is hosted by prominent NY Daily News columnist Mike Lupica. Each week, Lupica brings his experience and insider's knowledge, coupled with a provocative presentation that takes an uncompromising look at the tumultuous worlds of professional sports and politics. Launched in 2016, the podcast is a joint venture between Compass Media Networks and Hiltzik Creative, the content arm of Hiltzik Strategies.
Learn more about  THE MIKE LUPICA PODCAST