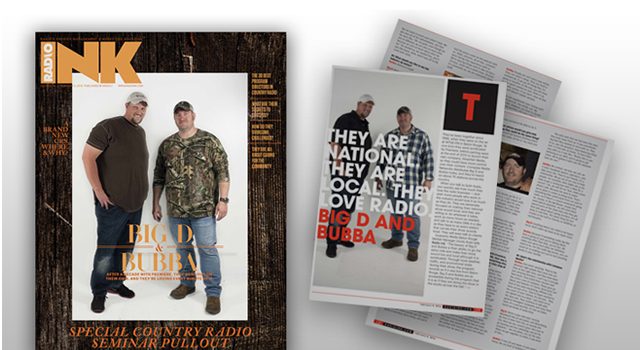 Big D and Bubba featured in RadioInk
THEY ARE NATIONAL. THEY ARE LOCAL. THEY LOVE RADIO. BIG D AND BUBBA. That's the feature story headline of the special RadioInk CRS 2016 edition. "They are extremely focused on making their national show sound local, and they are willing to do whatever it takes, work as many hours as needed, and talk to as many GMs in a day as they have to so every station
that carries their show sounds local.
Read the article excerpt Here.