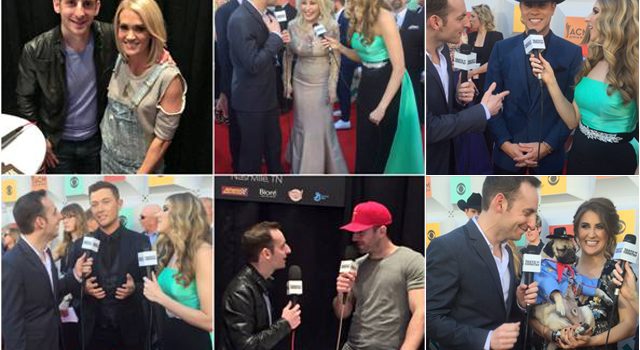 Taste of Country Nights hit the Red Carpet at the 51st Annual ACM Awards
Taste of Country Nights host, Sam Alex, hit the red carpet at the 51st Academy of Country Music Awards®, Sunday, April 3rd, live from the MGM Grand in Las Vegas. Congratulations to Sam Alex, nominated for the 2016 National On-Air Personality of the Year award!
Country Star-power galore as Sam Alex and Taste of Country's Hillary Billings, Miss Nevada US 2013, interviewed country music artists during the Red Carpet ceremony.
Taste of Country Nights Tonight's show features CHASE BRYANT, performing in-studio at 7… 'Little Bit of You' is top 5!  Follow on FACEBOOK and TWITTER.