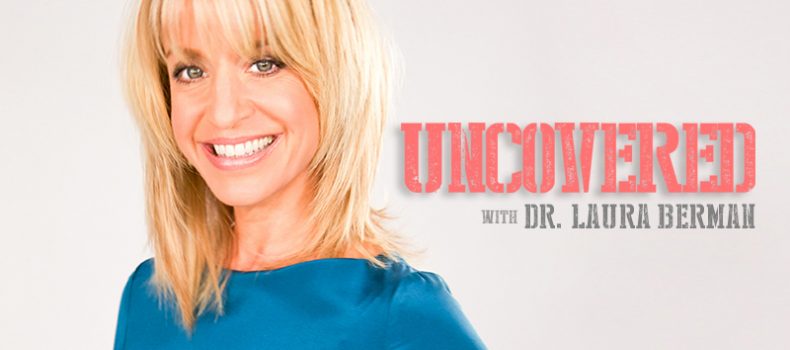 Compass Media Networks and UNCOVERED with Dr. Laura Berman extend contract
Dr. Laura Berman, Connoisseur Media and Compass Media Networks announce multi-year extension and continued investment in "Uncovered Radio with Dr. Laura Berman."
Compass Media Networks and Connoisseur Media are pleased to announce an extension of their partnership with relationship therapist and best selling author, Dr. Laura Berman, who will continue to serve as host of Uncovered Radio.
Celebrating over 540 episodes, Uncovered Radio is a daily,  call-in, relationship advice program, broadcast 9pm – Midnight on Adult Contemporary ("AC" and "Hot AC") radio stations. The program offers affiliates the ability to play their own music while incorporating listener calls and questions to  Dr. Berman.
Connoisseur Media serves as the creative consultant to Uncovered Radio and Compass Media Networks manages the production and syndication of the show.
"Two years ago, we saw a need to offer our listeners unique and relatable relationship content," said Jeff Warshaw, CEO of Connoisseur Media. "Dr. Berman is not only a friend and partner, but she is a tremendous communicator and entertainer. I  regularly  tune-in to our stations carrying the show and have seen  Dr. Berman  at our station events. We are thrilled to continue with Uncovered Radio and very much encourage other stations to add the show."
"My goal is to help as many people as possible," said Dr. Laura Berman, renowned relationship therapist and New York Times best-selling author. "I love radio because of its reach and the intimacy with the audience. Our listeners are really engaged and I am humbled to offer them help."
The program is listener-driven, focusing on common relationship challenges facing the 18-49 female demographic. Questions are often personal, but broad and compelling enough to hold the audience into the next average-quarter-hour. Any questions about sex are handled off-the-air via podcasts and/or appointment. The show is listener-friendly.
"Our listeners are stressed," said Kristin Okesson General Manager of Star 99.9 FM. "Not everyone has the time or money to see a relationship therapist. With Uncovered, they can call into one of America's most popular relationship experts and hear actionable solutions. The show is highly engaging, entertaining, and compelling."