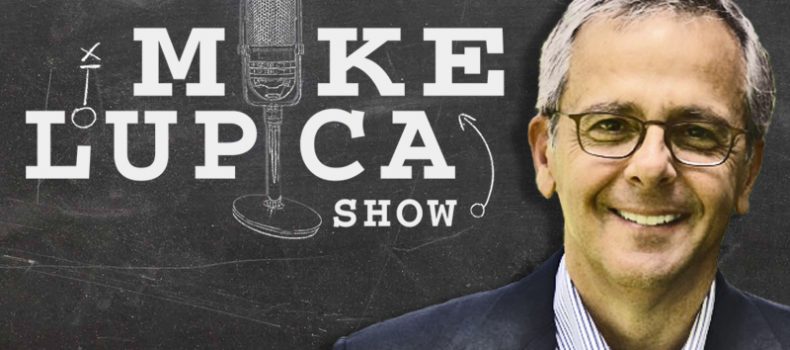 Mike Lupica Show Weekly Podcast Launches May 17
May 11, 2016 – New York, NY – The Mike Lupica Show, hosted by NY Daily News columnist Mike Lupica, will be the first joint venture podcast between Compass Media Networks and Hiltzik Creative, the content arm of Hiltzik Strategies. The Mike Lupica Show a weekly one-hour podcast will premiere May 17, with Seinfeld creator Larry David as the first guest.
The unique format will give listeners unprecedented access to some of the best and brightest thought leaders that Lupica calls friends. The show will cover everything from sports to politics to pop culture. Larry David, The Seinfeld and Curb Your Enthusiasm creator has been a good friend of Lupica since he gave the columnist a public shout-out on an episode of Seinfeld entitled "The Red Dot" (1991), in which character George Costanza mentions that he's a fan of Lupica's writing during a job interview.
Lupica said "A podcast is a perfect way for me to talk to people I want to talk to from the world of sports and entertainment and politics in a free-flowing format. And I'm grateful to Larry David, one of the smartest and funniest people I know — and an extremely opinionated sports fan — to be my first guest. The essence of sports is conversation. We're about to begin a great one."