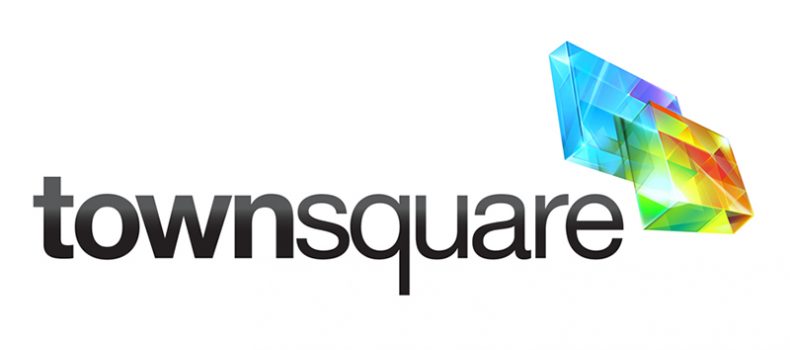 Townsquare Media announces multi-year syndication extension with Compass Media Networks
Compass Media networks continues as exclusive syndicator for Townsquare's portfolio of national programs, including: Loudwire Nights, PopCrush Nights, Taste of Country Nights and Ultimate Classic Rock.
Programs are now heard across 230 terrestrial radio affiliates, reaching listeners in over 63% across America with total reach of 8.1 million per month.
Greenwich, CT – January 4, 2017 – TOWNSQUARE MEDIA, INC. ("Townsquare") is pleased to announced a multi-year extension with Compass Media Networks for the advertising sales and affiliate marketing rights to the weeknight radio programs entitled "Loudwire Nights," "PopCrush Nights," "Taste of Country Nights," & "Ultimate Classic Rock."
All programs are produced by Townsquare and benefit from content and branding associated with top ranked, music websites with the same namesake as each radio show (i.e. PopCrush Nights on the radio and www.popcrush.com in digital).
"We are thrilled with the growth and momentum of these great national shows," said Erik Hellum, EVP of Townsquare.
Added Kurt Johnson, Senior Vice President of Programming, "Our show teams put a ton of creative energy into the content and positioning every day. We're beyond pleased with the results."
Recent ratings success from Spring 2016 include:
PopCrush Nights #1 Rockford IL WZOK 46.2 Share W18-34
Loudwire Nights #1 El Paso TX KLAQ 19.8 Share M18-34
Taste of Country Nights #1 Albany NY WGNA 12.9 Share P25-54
Ultimate Classic Rock #1 Bangor ME WWMJ 9.1 Share M25-54
About Townsquare Media Inc.
Townsquare is a media, entertainment and digital marketing solutions company principally focused on small and mid-sized markets across the U.S. Our assets include 312 radio stations and more than 325 local websites in 66 U.S. markets, approximately 550 live events with nearly 18 million attendees each year in the U.S. and Canada, a digital marketing solutions company serving approximately 10,200 small to medium sized businesses, and one of the largest digital advertising networks focused on music and entertainment reaching more than 60 million unique visitors each month. Our brands include iconic local media assets such as WYRK, KLAQ, K2 and NJ101.5; acclaimed music festivals such as Mountain Jam, WE Fest and the Taste of Country Music Festival; unique touring lifestyle and entertainment events such as the America on Tap craft beer festival series, the Insane Inflatable 5K obstacle race series and North American Midway Entertainment, North America's largest mobile amusement company; and leading tastemaker music and entertainment owned and affiliated websites such as XXLmag.com, TasteofCountry.com, Loudwire.com, JustJared.com and BrooklynVegan.com. For additional information, please visit www.townsquaremedia.com.
About Compass Media Networks
Compass Media Networks is an entertainment company with a growing portfolio of well-branded programs, broadcast on thousands of radio stations and emerging digital platforms, reaching millions of listeners daily. See www.compassmedianetworks.com for more information.