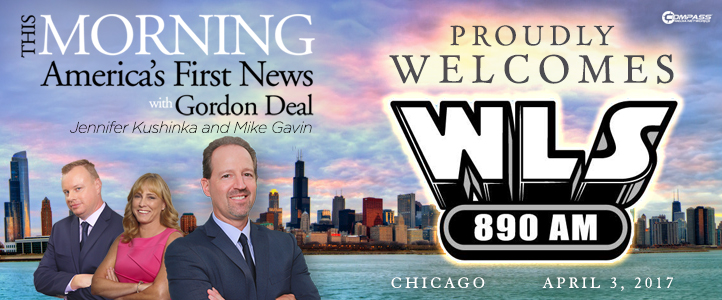 This Morning debuts debuts April 3rd on WLS-AM 890 Chicago
This Morning — America's First News with Gordon Deal launches April 3rd on WLS-AM 890. This heritage, 50,000 watt, news-talk station has signed a multi-year agreement to carry the nation's top-ranked, morning news show. "This Morning" proudly airs on over 250+ affiliates, ubiquitous distribution both live and on-demand via all leading digital platforms.
Compass Media Networks Thanks  AM 560 (WIND) The Answer which previously served as our Chicago outlet.
Kudos to our "This Morning" crew, who wake-up very early, every day, serving our affiliates, our sponsors, and America.
More about This Morning — America's First News with Gordon Deal