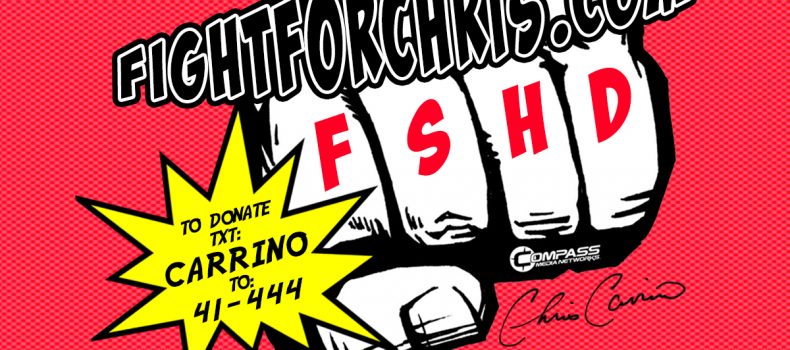 Compass Media Networks announces full slate of College Football, NFL Broadcast and "Fight for Chris" campaign
Compass Media Networks announces a full slate of college football and NFL broadcasts with a schedule including 72 total football broadcasts, exclusive coverage of the Oakland Raiders, full national coverage of the Dallas Cowboys, full coverage of Sunday Afternoon NFL, full coverage of College Football with weekly Saturday broadcast packages and exclusive national coverage of the BIG Ten Championship game. Compass Media Networks also announces commitment to play-by-play announcer Chris Carrino with "Fight For Chris" charitable initiative.
Compass Media Networks has covered college football and the National Football League since 2009 and today announces continued commitments to produce and distribute over 72 compelling matchups beginning in early August, through the Big Ten Champion Game in Indianapolis, IN and through the NFL regular season, including the possibility of playoff coverage involving either the Oakland Raiders and/or Dallas Cowboys.
TOP COLLEGE GAMES OF NOTE:
• Clemson @ Louisville
• Michigan @ Penn State
• LSU @ Alabama
• Washington @ Stanford
• Oklahoma @ Oklahoma State
• Exclusive coverage of the Big Ten Championship Game from Indianapolis, Indiana
HIGHLIGHTS OF NFL COVERAGE:
• Giants @ Cowboys Sunday Night Football Week 1
• Eagles @ Chiefs Week 2
• Falcons @ Lions Week 3
• Raiders @ Broncos Week 4
• Packers @ Cowboys Week 5
• Raiders vs. Patriots in Mexico City, Mexico Week 11
• Giants @ Raiders Week 13
• Cowboys @ Raiders Sunday Night Football Week 17
**********************
FIGHT FOR CHRIS!


Compass Media Networks has rededicated ourselves in support of Chris Carrino – our play-by-play voice for Sunday Afternoon NFL Coverage – and the voice in the fight against FSHD. We encourage all affiliates, sponsors, listeners, and fans to support Chris Carrino by visiting FIGHTFORCHRIS.COM.

**********************

BROADCAST CREWS:
Compass Media Networks is pleased to announce the return of our full broadcast crew, including:
• Analysts: Danny White (Cowboys), Lincoln Kennedy & Tom Flores (Raiders), Curtis Conway, Brian Baldinger, and Tony Hill (NFL Sunday), and Dale Hellestrae (College Football)
• Play by Play: Kevin Ray (Cowboys), Greg Papa (Raiders), Chris Carrino (NFL Sunday), Matt "Money" Smith and Gregg Daniels (College Football and Sunday NFL)
• Studio: Tim Cates, Jon Rothstein, Jerry Recco

Visit COMPASSMEDIANETWORKS.COM for additional information.