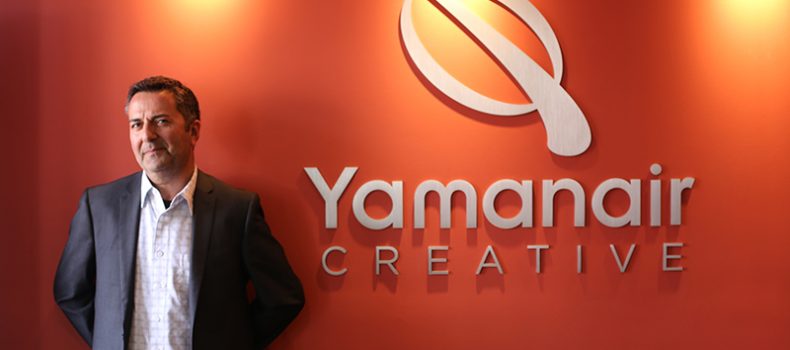 Compass Media Networks Buys YamanAir Creative
FOUNDER YAMAN COSKUN REMAINS AS CEO, ADDING THE TITLE CHIEF CREATIVE OFFICER FOR COMPASS MEDIA NETWORKS. YAMANAIR'S PRODUCTS HAVE BEEN USED IN OVER TWO THOUSAND STATIONS FOR A DECADE SECURING OVER $300 MILLION IN NEW BUSINESS.
FOR IMMEDIATE RELEASE – JUNE 1,2017
(NEW YORK) Effective today, Compass Media Networks has acquired the assets of Yamanair Creative, including Cash-by-Creative and SPECByte while retaining the services of the management team including CEO & Founder Yaman Coskun.
Founded in 2000, Yamanair Creative provides leading radio stations and radio groups in over 330 markets, including Alpha Media, Beasley Broadcast Group, CBS Radio, Cherry Creek Radio, Cromwell Broadcasting, Connoisseur Media, Entercom Communications, Hubbard Radio, Saga Communications, Townsquare Media, Urban One and more with exclusive creative services via the brands Cash-by-Creative and SPECbyte. Both services combined are responsible for over $300 million in new direct business since their respective rollouts.
"Peter Kosann is a smart and passionate visionary. We both love, respect and believe in radio. After ten years of flying solo, it was time for Yamanair to soar to new heights with the right partner. Compass Media Networks and Yamanair are a perfect match," said Founder & CEO Yaman Coskun adding "Inevitably, both Compass Media Networks and Yamanair clients will benefit greatly from this merger of vision and resources".
"We welcome Yaman and his very talented team to the Compass Media Networks family with open arms," said Peter Kosann, founder and CEO of Compass Media Networks. "We look forward to working with Yaman and helping him to enhance his vision of arming radio stations with awesome local creative."
ABOUT YAMANAIR CREATIVE:
YAMANAIR CREATIVE is an independent creative firm based in Washington D.C. specializing in content design for radio. Founded in 2000 by Yaman Coskun, Yamanair Creative is the parent company of Cash by Creative and SPECbyte – both services function as new business development tools providing instantly customizable audio and digital specs in local direct categories. Mr. Coskun spent nearly three decades working at some of America's leading radio stations, including Philadelphia's Power 99 FM and Q102 as well as D.C.'s HOT 99.5 and BIG 100. Most notably, in 2004 Mr. Coskun co-authored the design and launch of the Creative Services Group, an internal creative resource for iHeart. Visit YAMANAIR.COM for more information.
ABOUT COMPASS MEDIA NETWORKS:
Compass Media Networks is an entertainment company with a growing portfolio of well-branded audio programs, broadcast on thousands of radio stations and emerging digital platforms, reaching millions of listeners daily. Our mission is to create unique and compelling programming that boosts the ratings for our affiliates and distributors – which in turn offers our national advertising sponsors tremendous value. Founded in 2009, Compass Media Networks is led by an experienced management team with prior success and tenure at top media organizations including CBS, Dow Jones, Disney/ESPN, News Corp Univision, and Westwood One.
CONTACT:
Peter Kosann | President, CEO
pkosann@compassmedianetworks.com
914-610-4954
Yaman Coskun | CEO/CCO Yamanair Creative
yaman@yamanair.com
202-888-7776