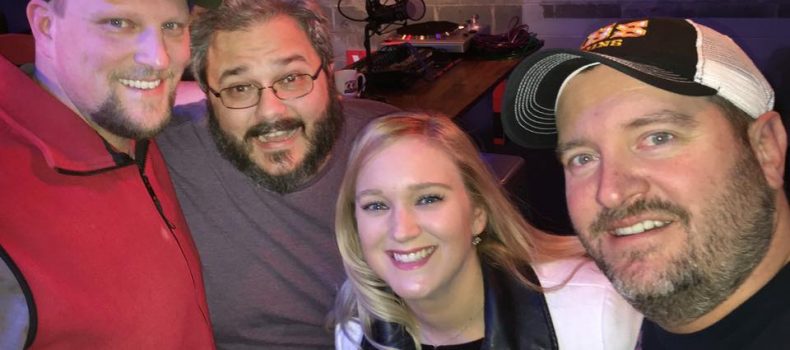 Country with Carsen extends deal with Silverfish Media and Compass Media Networks
Big D and Bubba's Silverfish Media is pleased to announce the signing of an extension that will keep the CMA and ACM award-nominated personality as host of the appropriately named Country with Carsen show (10am-3pm ET weekdays) for at least two more years. Carsen broadcasts from the Silverfish Media studios in Nashville TN. She also contributes to the Big D and Bubba morning show. Compass Media Networks will remain the exclusive syndication arm handling affiliate and advertising sales.
Carsen (Jessica Humphreville) says "These last two years have been, in a word: incredible. I'm so excited, and so fortunate, to continue the journey with these great people, with these great companies, in this amazing format."  
"We are proud of the success of Country with Carsen.  When we had the idea to launch a live midday show, we wanted to give affiliates a better option than voice tracking.  Carsen has exceeded our expectations."  says Silverfish Media Director of Programming Patrick Thomas.
For more information or to reserve your market today, please contact Compass Media Networks 310-242-8742 or email Adam Wilbur, Vice President of Affiliate Sales.
Learn more about the "Country with Carsen" show HERE.