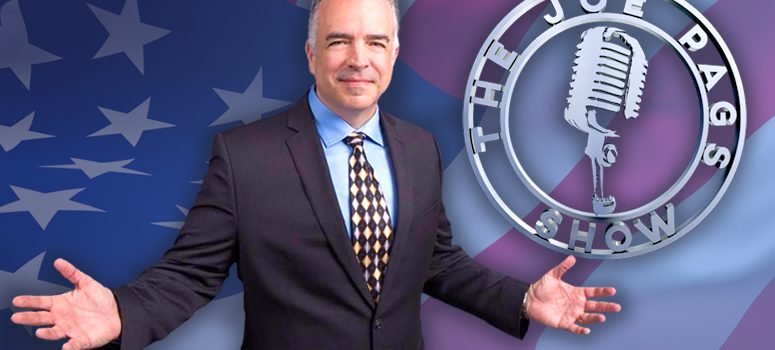 THE JOE PAGS SHOW REACHES 100 AFFILIATE MILESTONE
The Joe Pags Show adds KPAM in Portland OR as its 100th affiliate. The Compass Media Networks' show launched in August 2015 and now, in less than 30 months, announces 100 stations including Flagship WOAI San Antonio, KPRC Houston and KTLK Minneapolis. 
"Years ago a young TV anchor in Albany called me to ask how he could get into talk radio. That was Joe Pags. I figured it was a passing fantasy, but no, he was serious. What an honor to be his 100th affiliate in Portland at our newest talk station. Our listeners there are in for a real treat. And congrats Joe, you made it!" —Phil Boyce, Senior VP/Spoken Word Format, Salem Media Group and Salem Radio Network
"It's an absolute thrill to add such a great station like KPAM in a top market like Portland! For this powerhouse to also be my 100th affiliate and to once again working with Phil Boyce is truly humbling." — Joe "Pags" Pagliarulo, Host, The Joe Pags Show
To find out more about the Joe Pags show for your market contact Susan O'Connell  (914) 708-1450.
About The Joe Pags Show:
Based in San Antonio and heard 5-8pm Central the Joe Pags Show is a revenue and ratings winner. Pags started his career in radio in 1989 in Palm Beach County, Florida before making his way to the TV anchor desk in Saginaw/Flint, Grand Rapids/Kalamazoo, and Lansing, Michigan then moving on to New York. From there he was called back to radio and landed at the Clear Channel Talk Flagship, WOAI/San Antonio. Pags has won multiple Associated Press awards for excellence in journalism in both Michigan and New York. Michigan Association of Broadcasting award-winner and has been cited by the US House of Representatives and the State of Michigan for his broadcasts following the attacks of 9/11. Along with his syndicated daily show, Pags hosts Premiere's nationally syndicated "The Weekend w/Joe Pags." He's appeared on many cable news channels taking on all topics and political opponents. For a time, you could catch him on Fox News Channel, MSNBC, CNN, HLN, CNBC and more almost every day. Pags is a member of Talkers Magazine's "Heavy Hundred," and his show was recently named to the NewsMax list of the most influential local talk shows in the country.
MORE ABOUT THE JOE PAGS SHOW