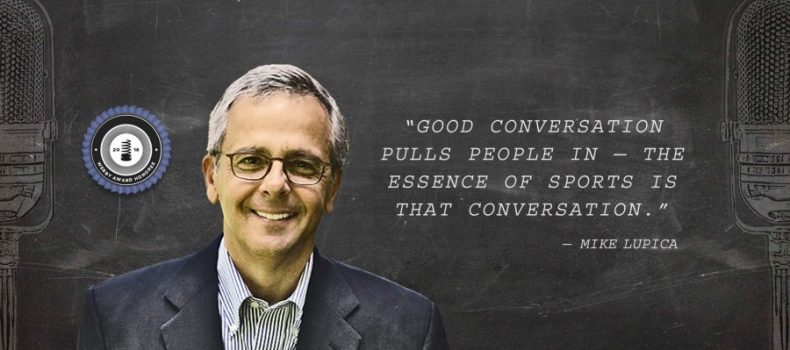 The Mike Lupica Podcast Expands to Twice a Week
NEW YORK, NY (February 4, 2019) – Compass Media Networks today announced that The Mike Lupica Podcast has doubled its content from one podcast each week to two based on the show's continued success in attracting a growing and diverse audience with several hundred thousand downloads per month. The podcast is produced and distributed in conjunction with Compass Media Networks and Hiltzik Strategies. 
A 2018 Webby Award Honoree for "Best Sports Podcast," The Mike Lupica Podcast features its iconic host in unique conversations with legendary sports personalities as well as luminaries from the entertainment industry.  In addition, you will catch Mike interviewing top authors, media power players and heavy weights from the business world. The podcast's tremendous roster of guests includes Jeff Van Gundy, Larry David, Bob Costas, Martina Navratilova, Charles Barkley, Mike Greenberg, Jeff Daniels, Joe Scarborough, Pete Hamill, Mark Teixeira, Rob Reiner and Rob Manfred.
"We want to keep building momentum for the show and reward our loyal listeners with more insightful conversations with leaders in their respective spaces," said Lupica. "Thanks to Compass Media Networks and Hiltzik Strategies for their continued faith in the show and spirit of partnership."
The Mike Lupica Podcast is available via Google Play, iTunes, TuneIn, SoundCloud and Stitcher.