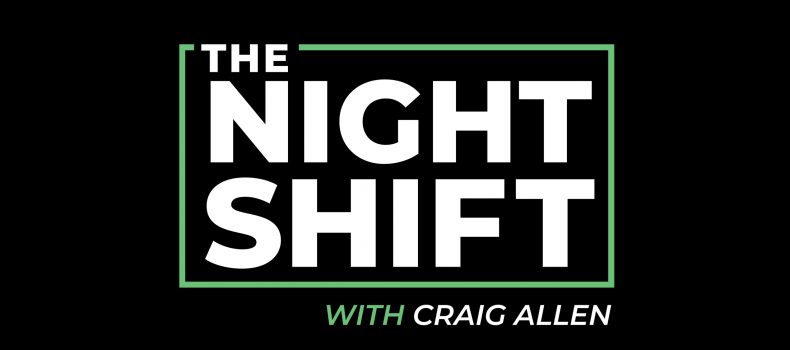 The Night Shift with Craig Allen launches on Townsquare Media Stations
Trenton, NJ — April 16, 2019 — TOWNSQUARE MEDIA and COMPASS MEDIA NETWORKS announced the launch of THE NIGHT SHIFT with CRAIG ALLEN. The show features the best music of the 70's, 80's and 90's…with personality.
THE NIGHT SHIFT with CRAIG ALLEN, which debuted Monday April 15th, now airs 7p – midnight local on 17 Townsquare Classic Hits radio stations across the United States.
"We're excited to bring a fresh new show to Classic Hits radio. It is great music and great content with a nighttime attitude," commented TOWNSQUARE SVP/Programming, Kurt Johnson.
Craig Allen added "I've been lucky throughout my radio career to work with, and learn from, the best in the business! And, to now be able to share my love for the music, and radio, with a nationwide audience is a dream come true!"
Craig Allen has been playing Classic Hits and doing personality radio on TOWNSQUARE's New Jersey 101.5 since 2002. Prior to that he hosted a #1 Rated "Saturday Night 80's" show in Philadelphia on Star 104.5. Craig was born and raised in New Jersey and has a real passion for the format.
Townsquare Media currently produces the following programs in partnership with Compass Media Networks – all of which are available for syndication and in aggregate broadcast in over 350 markets – POP CRUSH NIGHTS, LOUDWIRE, TASTE OF COUNTRY, ULIMITATE CLASSIC ROCK – and now THE NIGHT SHIFT WITH CRAIG ALLEN.
SHOW DETAILS >>
PDF DOWNLOAD