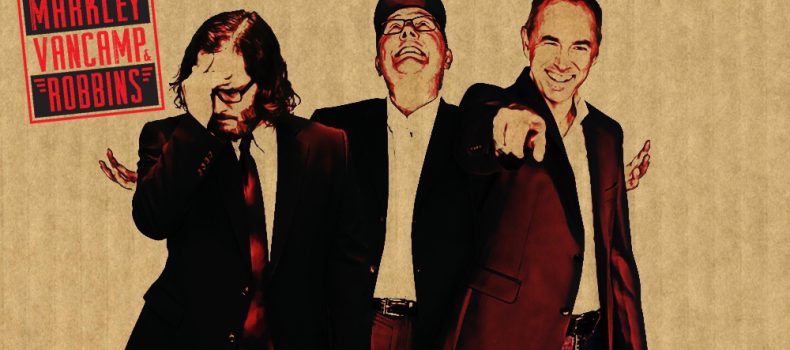 Alpha Media and Compass Media Networks increase investment with MARKLEY, VAN CAMP & ROBBINS
 ALPHA MEDIA AND COMPASS MEDIA NETWORKS INCREASE INVESTMENT of THE MARKLEY, VAN CAMP & ROBBINS SHOW WITH MARKETING PUSH & GREATER PROGAMMING RESOURCES
JOINT VENTURE BETWEEN ALPHA MEDIA & COMPASS MEDIA NETWORKS NOW BOASTS 50 AFFILIATES WITH NEW ADDITION OF KTSA IN SAN ANTONIO
SCOTT ROBBINS NAMED CO-HOST; DAVE G HALL CONTINUES AS PROGRAM CONSULTANT
 For Immediate Release –
Alpha Media & Compass Media Networks today announced a multi-year extension of their programming partnership for the syndication of (newly rebranded) The Markley, van Camp & Robbins Show ("MVR").
Since debuting into syndication in April 2018, MVR has over 50 affiliates in all size markets (PPM and diary) and regions, including KXL in Portland (OR), KTSA in San Antonio, WMBD in Peoria and WWBA in Tampa.
The addition of Scott Robbins (currently a contributor to the show) accentuates the shows focus on addressing topics from the perspective of a Baby Boomer, Gen X and Millennial (by having a host from each era).
"Markley, van Camp and Robbins have achieved the perfect blend of chemistry and humor" says Phil Becker, Executive Vice President of Content, Alpha Media. "This is the show News Talk stations have been looking for."
Jamie Markley comments "I'm so excited that Robbins is a now a full time member of the show. His lack of filter and wit definitely takes us to another level." 
David van Camp adds "It's awesome to have Scott. He's a hilarious guy, a great broadcaster, and a ton of fun to work with."
Scott Robbins says "I feel incredibly blessed to be part of this show."
The show airs live weekdays from 9am to 12 noon Pacific (12noon to 3pm ET) and a best-of on weekends.
For information on how to reserve your market today contact Susan O'Connell (914) 708- 1450 soconnell@compassmedianetworks.com.