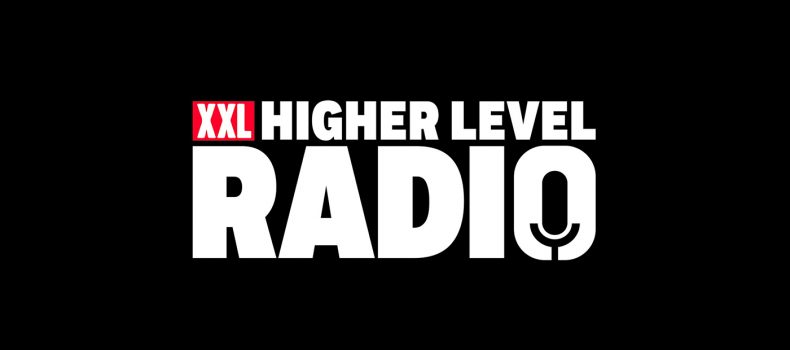 Townsquare Media and Compass Media Networks partner to launch 'XXL Higher Level Radio'
FOR IMMEDIATE RELEASE
TOWNSQUARE MEDIA & COMPASS MEDIA NETWORKS PARTNER TO LAUNCH  'XXL HIGHER LEVEL RADIO,' AIRING WEEKNIGHTS
XXL HIGHER LEVEL RADIO with DJ Wire BROADCASTS ON NINE OF TOWNSQUARE MEDIA'S URBAN STATIONS & IS AVAILABLE FOR SYNDICATION VIA COMPASS MEDIA NETWORKS
November 14, 2019 – TOWNSQUARE and COMPASS MEDIA NETWORKS announced the launch of a new syndicated radio show, XXL HIGHER LEVEL RADIO, tied to Townsquare's influential XXL Magazine, website and app. The show debuted Monday November 11, 2019, and airs 7p – midnight on nine of Townsquare's Urban radio stations across the United States.  
"We're thrilled to bring a fresh new show to the Urban weeknight radio landscape," commented TOWNSQUARE SVP/Programming, Kurt Johnson, and DJ Wire added, "My mother bought me my first turntables when I was 13, and working with the XXL team to launch a radio show is a dream come true."
XXL HIGHER LEVEL RADIO, hosted by DJ Wire of Townsquare's top-rated WBLK in Buffalo, will feature exclusive artist interviews, hip-hop news from the XXL news desk, DJ mixes, and a countdown of top hits. The show's music playlist will largely be driven by data culled from the XXL website, mobile app and social media. Listeners will be able to interact with DJ Wire as well as participate in the show in various ways via the free XXL mobile app, available on both the Android and iOS platforms.
The show will also feature content from the annual XXL Freshman Class, the brand's definitive list of the hottest new artists in hip-hop, whose esteemed alumni includes Kendrick Lamar, Travis Scott, Chance the Rapper, Big Sean, Future, J.Cole, Meek Mill and Logic.
XXL has been a dominant voice in hip-hop for over 20 years, documenting and influencing the culture and music since 1997. The brand reaches over 6 Million unique people every month via XXLMag.com and the XXL mobile app, and has amassed over 9 Million followers on social media. XXL's YouTube channel has over 3 Million subscribers, and Lil Baby and Juice WRLD grace the cover of the current issue of XXL Magazine, on newsstands now.
Townsquare SVP of Digital Jared Willig said, "When Townsquare acquired XXL Magazine in 2014, our mission was to expand the iconic brand via social, video, podcasting, events and more while maintaining the core print magazine which is so important to the community. XXL HIGHER LEVEL RADIO is the next phase of that strategy, and like the XXL brand itself, we are excited for it to be influential, interactive and digital-forward."
XXL Magazine Editor-in-Chief Vanessa Satten, who has been with the brand for 22 years and led it for over 10, added, "XXL HIGHER LEVEL RADIO is an exciting extension for us that will both respect and celebrate hip-hop like our website and magazine do. The music comes first and this show will not only highlight who and what everyone is listening to, but showcase stars of the future as well."
*********************
To find out more about the program and availability in your market contact Nancy Abramson (914) 708-1451 nambramson@compassmedianetworks.com.