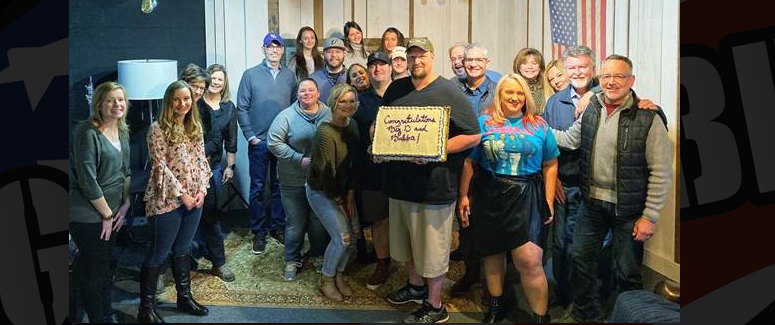 Big D and Bubba turn 20
On December 6, 1999, The Big D and Bubba Morning Show first aired on KMML-FM in Amarillo, Texas.  That marked the beginning of syndication for the show, which was based at WYNK-FM in Baton Rouge, Louisiana back then.  Syndicated mornings in the country format was widely known to be an impossible task. 
Now on over 75 stations, as well as on AFN all over the world, Big D and Bubba is the longest-running syndicated morning show in the format.  They were not aware of the anniversary and Silverfish Media president Patrick Thomas was able to surprise them alone with some of their friends and family including Compass Media Networks CEO Peter Kosann, and fellow syndicated radio hosts Lorianne Crook, Charlie Chase, Evan Paul, Amber Atnip, and Carsen Humphreville.