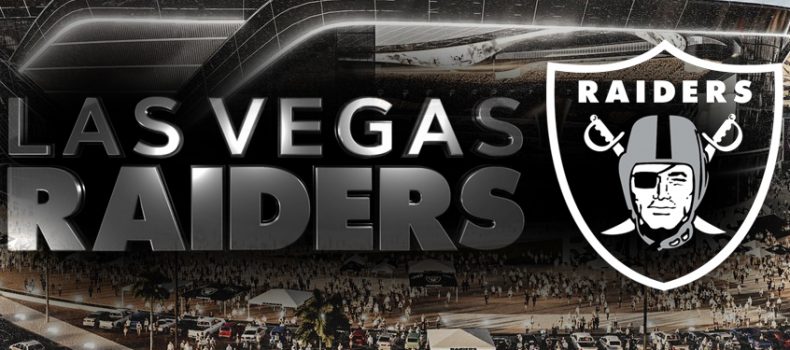 The Las Vegas Raiders Select Compass Media Networks as Exclusive National Audio Partner
THE LAS VEGAS RAIDERS SELECT COMPASS MEDIA NETWORKS AS EXCLUSIVE NATIONAL AUDIO PARTNER FOR PRODUCTION & DISTRIBUTION OF GAME-DAY AUDIO BROADCASTS
BRENT MUSBURGER & LINCOLN KENNEDY CONTINUE AS VOICES OF PLAY-BY-PLAY COVERAGE
RAIDERS ANNOUNCE EXPANDED PRE & POST GAME COVERAGE
For Immediate Release – The Las Vegas Raiders announced today a multi-year extension with Compass Media Networks whereby Compass Media Networks shall continue to produce and broadcast all Raiders' play-by-play-audio for distribution on terrestrial radio, Raiders.com, SiriusXM, TuneIn, and Verizon Mobile.
"The Raiders are thrilled to continue our decade-long partnership with Compass Media Networks," said Raiders President Marc Badain. "We look forward to Brent Musburger and Lincoln Kennedy bringing all the action to a passionate audience of Raiders fans nationwide on game day."
For the past 11 seasons, Compass Media Networks has served as the exclusive national producer and distributor of all Raiders' play-by-play, gameday, audio programming. With this coming season, Compass Media Networks will offer expanded pre-game and post-game coverage – in addition to all of the play-by-play action.
About the Las Vegas Raiders
The Raiders — who began play in the American Football League in 1960 — are in their 61st year of professional football competition, including the last 51 as a member of the National Football League. Over six memorable decades the Raiders have won an American Football League Championship, four American Football Conference Championships, three World Championships of Professional Football, participated in five Super Bowls, played in 14 Championship games, won or tied for 17 Division Championships, had 22 playoff seasons, finished 36 seasons at .500 or better and played in 44 postseason games. With their appearance in Super Bowl XXXVII, the Raiders became the first NFL team to play in Super Bowls in four different decades. In addition, the Raiders are proud to contribute to youth initiatives, community development, environmental concerns and multicultural awareness and global outreach.  The team is relocating to Las Vegas for the 2020 season. The organization will base their training and business operations in Henderson and play their home games at Allegiant Stadium, located adjacent to the world-famous Las Vegas Strip. The Silver and Black maintains a global presence and communicates with the worldwide Raider Nation through the team's official website and social media properties. For more information, please visit www.raiders.com.