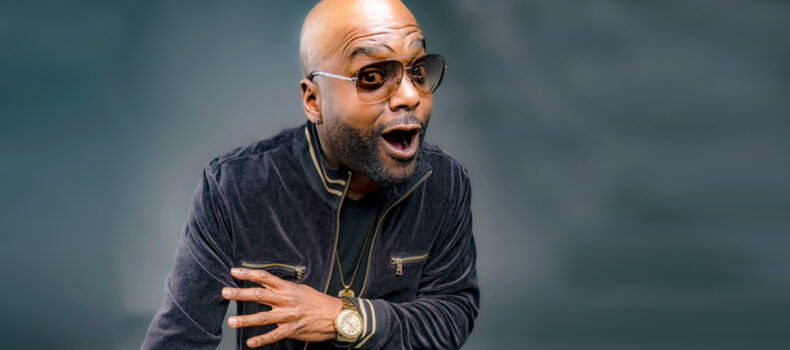 COMEDIAN J.J. WILLIAMSON JOINS DEDE IN THE MORNING
SERVICE BROADCASTING GROUP AND COMPASS MEDIA NETWORKS WELCOME THE ADDITION OF COMEDIAN AND CO-HOST J.J. WILLIAMSON TO DEDE IN THE MORNING
For Immediate Release –
After an exhaustive entertainment talent search, comedian J.J. Williamson – "J.J. from The Sipp" – has been selected to join host DeDe McGuire and lead co-host Lady Jade on the nationally syndicated show, DEDE IN THE MORNING, as its new comedian and co-host at Dallas-based flagship K104.
Service Broadcasting Group's Head of Content and DeDe in the Morning GM and Brand Manager George (Geo) Cook commented, "Having been mentored and inspired by the original Kings of Comedy, comedian J.J. Williamson has established himself as a marquee multi-platform talent who effortlessly ignites laughter in his fans on the big screen and social and at sold-out comedy shows around the country.
J.J. has the unique ability to consistently craft relatable, relevant, and on-time punch lines about 'real-life content' that connects with all audiences and has enhanced cross-generational appeal.
At every step of our search process, J.J. excelled and impressed among an array of top-tier talent – and his 'connection and chemistry' with DeDe McGuire, Lady Jade, and #TeamDeDe were unmatched by other candidates.
All of us at Service Broadcasting Group, SBG Content Factory, Compass Media Networks, and our #DeDeNation fans are delighted to have J.J. join the stellar cast of DeDe in the Morning."
"I am super excited to have J.J. on our show. He is so talented and hilarious. I just love him – and our affiliates and partners will love him too!" said DeDe McGuire.   
J.J. Williamson added, "RESPECK MY COUNTRYNESS because it's going to be a fun ride filled with gut-busting laughter.  I want to thank Yoda and Obi-Wan Kenobi – SBG Owner Hymen Childs and Head of Content Geo Cook – along with the new Oprah, DeDe McGuire, and all of #TeamDeDe for this amazing opportunity. We're about to make HISTORY."
#####
For more information on DeDe in the Morning, heard in over 50 markets, contact Nancy Abramson nabramson@compassmedianetworks.com.
ABOUT DEDE IN THE MORNING:
From the SBG Content Factory and the studios of the world-famous K104 in Dallas, DeDe in the Morning is broadcast 5am – 10am EST, Monday – Friday; DeDe McGuire is the Host; Lady Jade is the Lead Co-Host; and comedian J.J. Williamson is Co-Host. Super producer Gary Saunders serves as Lead Producer and David Carter serves as Associate Producer. Ben Burnside serves as Creative Services Director. Brand strategist and media maven George "Geo" Cook serves as Head of Content and General Manager. Find out more about DeDe in the Morning at DeDeMakesMeLaugh.com.
ABOUT J.J WILLIAMSON – "J.J. From The Sipp":
Jackson, Mississippi native "J.J. from the Sipp" joins DeDe in the Morning cast in 2021. J.J. is most notably known from his sold-out and award-winning solo comedy performances across the country and as the opener for one of the Original Kings of Comedy, Cedric "The Entertainer". Film credits include Johnson Family Vacation, Even Odds, and No Filter the Film. Major Network appearances on HBO, BET, and more. Even with his busy schedule, J.J. still finds time to give back by performing for US troops. From his hysterical catch-phrases to his country twang, audiences find J.J.'s humor relatable and infectious. Find out more about J.J. at IAmJJFromTheSipp.com.
ABOUT K104:
K104 features DeDe in the Morning and plays a mix of Hip Hop and R&B hits from artists like Drake, Cardi B, Chris Brown, Lil Baby, DaBaby, Megan The Stallion, and Roddy Ricch. You can also listen online at MyK104.com or download the K104 app to stream the station anywhere, anytime on your smartphone or tablet. To listen to K104 on your smart speaker, just ask Alexa or Google Play to: "Play K104.5." Find K104 on Facebook, Instagram, Snapchat, Twitter, and other social media platforms @k104fm or search #k104.
ABOUT COMPASS MEDIA NETWORKS:
Visit www.compassmedianetworks.com