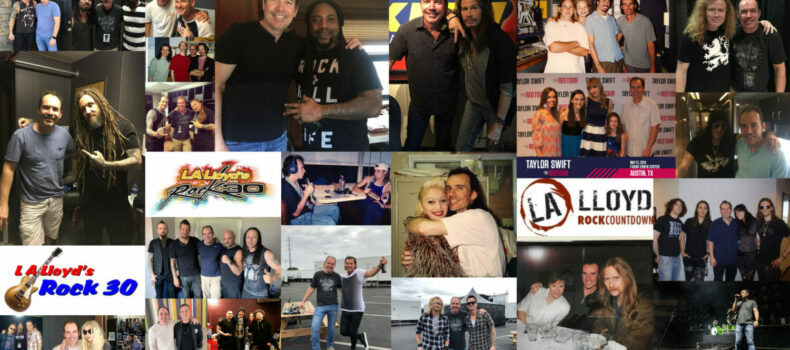 LA Lloyd Rock 30 Turns 21
LA Lloyd's Rock 30 celebrates its 21st anniversary the weekend of July 2-4, 2021.  The Rock 30 debuted July 4, 2000 and has aired new and original top-30 rock radio countdown shows weekly for the past 21 years.  
As a celebration of this milestone, LA Lloyd is going back through the archives with flashbacks from previous guests including Shinedown, The Offspring, Seether, The Pretty Reckless, Greta Van Fleet, Evanescence, Daughtry, 10 Years, and many more.  
Lizzy Hale from Halestorm will be the featured guest with a toast and her definition of "Who is LA Lloyd" followed up by their song "Here's To Us".  LA Lloyd's Rock 30 airs in over 50 markets throughout North America, The Caribbean, and Europe.  Rock30.com 
To find out more contact Doug Ingold at dingold@compassmedianetworks.com or 310-242-8746.
ABOUT LA LLOYD ROCK 30: LA Lloyd's Radio career has taken him across America from the Carolinas to California and he has called Texas his home state since 1995. Lloyd is currently the afternoon drive host on 93.7 KLBJ-FM in Austin and has been co-hosting the nationally syndicated LA Lloyd Rock Countdown since July 4, 2000. The LA Lloyd Rock 30 features the weeks top rock songs counted down over a three-hour duration highlighted by exclusive interviews with the biggest names in Rock including Metallica, Slash from Guns N Roses, Dave Grohl from Foo Fighters, Tool, Disturbed, Shinedown, Papa Roach, Breaking Benjamin, Halestorm and many more.  MORE…