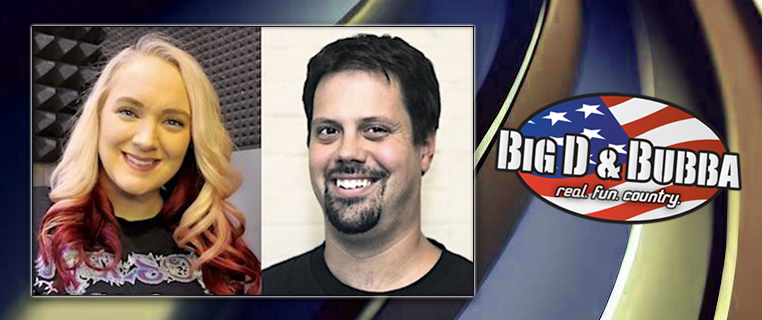 Big D & Bubba Promote Carsen, Add Jonathan Shaffer as Executive Producer
Silverfish Media announces the promotion of Jessica "Carsen" Humphreville to Director of Operations & Programming and welcomes Jonathan Shaffer aboard as Operations Manager and the new Executive Producer of the company's flagship program, The Big D and Bubba Show. In her awesome new role, Carsen (left) will oversee all aspects of the day-to-day business at the Nashville-based production company.  All full-time, part-time, and contract employees will report to Carsen, and she will serve as the main point of contact for all Silverfish Media business.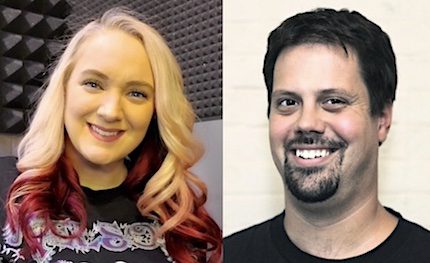 Carsen joined Silverfish Media in 2016, following a stint as PD of Galaxy Communications Active Rock trimulcast WKRL/WKLL/WKRH (KRock)/Syracuse, NY. In addition to hosting her own syndicated, live midday show, Country With Carsen, Humphreville has served as the company's Director of Programming since 2018 and is a cast member on the The Big D and Bubba Show. She can be congratulated at Carsen@silverfishmedia.com.
Shaffer (right) will assume the responsibility as Executive Producer of The Big D and Bubba Show and serve as Operations Manager for the company. Shaffer crosses the street from Cumulus Nashville, where he was the morning show producer for Sports-Talk WGFX (104.5 The Zone). He previously programmed the legendary 650 WSM-AM from 2017 to 2019.
"We are so excited for Carsen's promotion and can't wait to see Shaffer hit the ground running," said Big D, handing the mic to Bubba, who added, "Surround yourself with people that are better than you, and it makes you better! We're amped, because Carsen and Jonathan are pros!"
As was announced in April, current Silverfish Media President Patrick Thomas, who also served as Executive Producer of The Big D and Bubba Show, will end his tenure on June 5, after nearly 24 years with The Big D and Bubba Show to host PickleJar Up All Night, a new live overnight radio show, jointly produced by PickleJar and Cumulus and airing seven nights a week across 47 Cumulus markets. Thomas will remain with Silverfish as Executive Producer & Co-Host of the syndicated weekend show, Honky Tonkin' with Tracy Lawrence. Shaffer can now be contacted at jonathan@silverfishmedia.com.