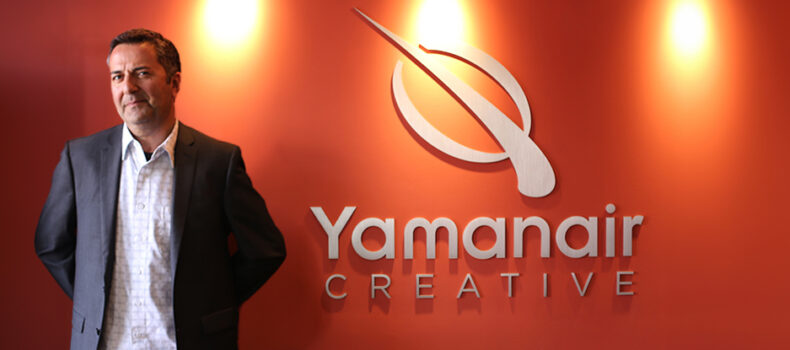 YAMAN COSKUN TO STEP DOWN FROM DAY-TO-DAY MANAGEMENT OF YAMANAIR CREATIVE
WASHINGTON, DC, JUNE 14, 2023 — Yaman Coskun, Founder and CEO of Yamanair Creative, has announced that he will be stepping down from the day-to-day management of Yamanair Creative. Yaman started Yamanair Creative in 2001 and has built Yamanair into the leading creative solution for thousands of radio stations across the country helping them secure tens of millions of dollars in advertising dollars.
In 2017, Yamanair Creative sold to Compass Media Networks and has since run as a standalone subsidiary within the Compass Media Networks portfolio. With today's announcement, Yaman Coskun will remain a consultant to Yamanair and Compass Media Networks.
"It has been an amazing creative crusade. I am grateful for the wonderful relationships I have developed and proud of the monumental progress Radio has made in sonic branding. Yamanair will continue to soar as we transition into the future supporting this awesome medium, we call Radio." said Yaman Coskun who plans to travel the country preaching the power of audio creative.
Peter Kosann stated that "Yaman has been a wonderful partner to all his colleagues, partners, and affiliates throughout our time together. This is bittersweet, but we are extremely indebted to Yaman and wish him all the best for the future."
About Yamanair Creative:
Yamanair Creative, a subsidiary of Compass Media Networks, provides thousands of radio stations nationwide wide with turnkey and customized commercial creative, which helps affiliates secure and retain local direct advertising sales.  For additional information please visit www.yamanair.com.
# # #