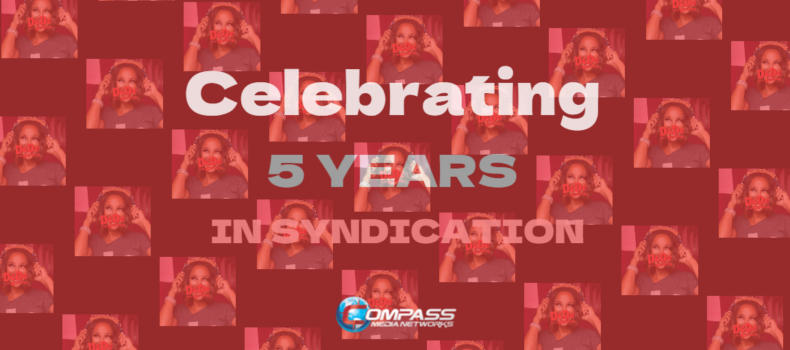 DEDE IN THE MORNING CELEBRATES FIVE YEARS IN SYNDICATION WITH COMPASS MEDIA NETWORKS
DALLAS, TX, SEPTEMBER 7, 2023 — The DEDE IN THE MORNING radio show heard nationally on over 80 stations celebrated its 5th anniversary in syndication with Compass Media Networks at Morning Show Bootcamp with affiliates and supporters in Dallas. Since its inception in fall of 2018, the show has connected with communities across the nation, offering a unique blend of humor, music, celebrity interviews, and engaging content. The program is heard on leading Hip-Hop/Urban, Rhythmic, Urban AC and Throwback stations.
DeDe in the Morning's, laugh out loud benchmarks include: DeDe's Hot Topics: DeDe spills the tea on everything, Mad Minute: Everyone loves a good prank call, Date Fail: DeDe likes to fix first date disasters and $1,000 Minute Game: listeners answer trivia questions for cash prizes. All of these provide appointment listening among fans. The laughs keep coming with the supporting cast of comedian JJ Williamson, "JJ from the Sipp", hip-hop dad J-Kruz and Tik Tok star Kita Rose.
DeDe McGuire said "I am beyond thrilled to celebrate this incredible milestone. Five years in syndication with Compass Media Networks has been an amazing journey, and I couldn't have done it without our dedicated team Hymen Childs, Peter Kosann, George "Geo" Cook, Nancy Abramson, and our fantastic DeDe Nation listeners and affiliate partners. Here's to many more years of laughter, music, and unforgettable moments!"
To find out about DeDe in the Morning for your market contact Nancy Abramson nabramson@compassmedianetworks.com (914) 707-9963.
ABOUT DEDE IN THE MORNING: From SBG Content Factory and the studios of the world famous K104 in Dallas, DeDe in the Morning is broadcast 5am – 10 am EST, Monday – Friday; DeDe McGuire is the Host and is joined by cast members, Comedian JJ Williamson, TV/Radio personality J-Kruz, and Tik Tok sensation Kita Rose. David Carter serves as National Show Producer. Ben Burnside serves as Creative Services Director. Vannoy Cole serves as Flagship Show Producer. Brand strategist and media maven George "Geo" Cook serves as Head of Content and General Manager.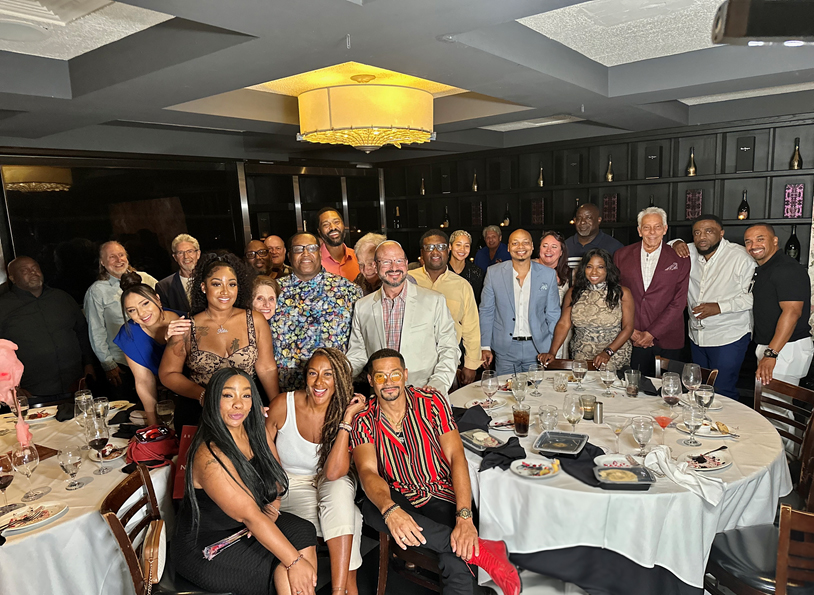 Photo: (L-R) First Row: Sissy Brown 92Q/Nashville, DeDe McGuire, J-Kruz; Second Row Ariel Grind K104, Kita Rose, Nancy Abramson, George "Geo" Cook, Hymen Childes, Adam Wilbur; Back Rows: DeWayne Blaq, KBLZ/TylerTX, Dave Moreland KBLZ/TylerTX, Randy Lane, Ben Burnside, Dusty Hayes TSQ, Dave Carter, Edwards Sanchez Kennelwood Broadcasting, Heaven K104 Promotions, James Harris  Kennelwood Broadcasting, Findley Slocum Bluelight, James Wilson Bluelight, Frances Saunders, Mike McVay, Kenny Smoov, Sean Good 92Q/Nashville
Celebratory Post: https://www.instagram.com/reel/CxEMUE6OwJt/?utm_source=ig_web_copy_link&igshid=MzRlODBiNWFlZA==