DeDe McGuire, the hardest working woman in radio. A trailblazer and industry leader who has been entertaining radio audiences for years. Entertaining, empowering, and enlightening are just a few words that describe the powerhouse media mogul. This talented and award-winning personality is one of only a few women nationwide to have her own morning show. After co-hosting the nationally syndicated radio program "The Doug Banks Show", DeDe now hosts her own nationally syndicated radio show, "DeDe in the Morning", heard weekday mornings on great station across America and broadcasting live from the legendary urban radio station, KKDA/K104 Dallas, Texas.
DeDe has appeared on CNN, FOX, Oxygen and BET and has interviewed world leaders from President Obama, to Hillary Clinton, to Vice President Kamala Harris, to celebrities such as Jay Z and Beyonce. She is a philanthropist, community activist, mentor, and volunteer. DeDe McGuire thrives as a national radio host, popular media personality, strong working woman, and entrepreneur.
DeDe continues to give back to the community through countless non-profit organizations and scholarships such as the Women Called Moses, 'Achieve The Dream' DeDe McGuire Scholarship, and as the Community Ambassador for Dress for Success Dallas. In March 2018, she inaugurated DeDe's Women's History Month Kickoff Luncheon benefiting Girls Inc. Dallas and Dress for Success Dallas. The all new "DeDe McGuire Family Foundation" will now expand its reach to include a more diverse demographic that also includes children, men and seniors. We understand that everyone in the family matters. Learn more about The DeDe McGuire Foundation and her philanthropic initiatives, www.dedemcguirefoundation.org.
Dede enjoys spending time with her husband Chris Allen and their dog, Little Dak Prescott Allen. Learn more about DeDe McGuire on her website www.dedemcguire.com.
‍
DeDe continues to be highly regarded and recognized within her industry and community. Some of her accolades include:
Most Influential Women in Radio by RadioINK magazine, 2019 and 2021
Gracie Award winner for Host/Personality – National Syndicated Radio, 2021
2021 AirBlazer Award from Mentoring and Inspiring Women in Radio
The International Black Broadcasters (IBBA) Lifetime Achievement Award
Winner of The Elite News Communications Award
Shades of Success Honoree
Top 25 Women in Dallas by RollingOut magazine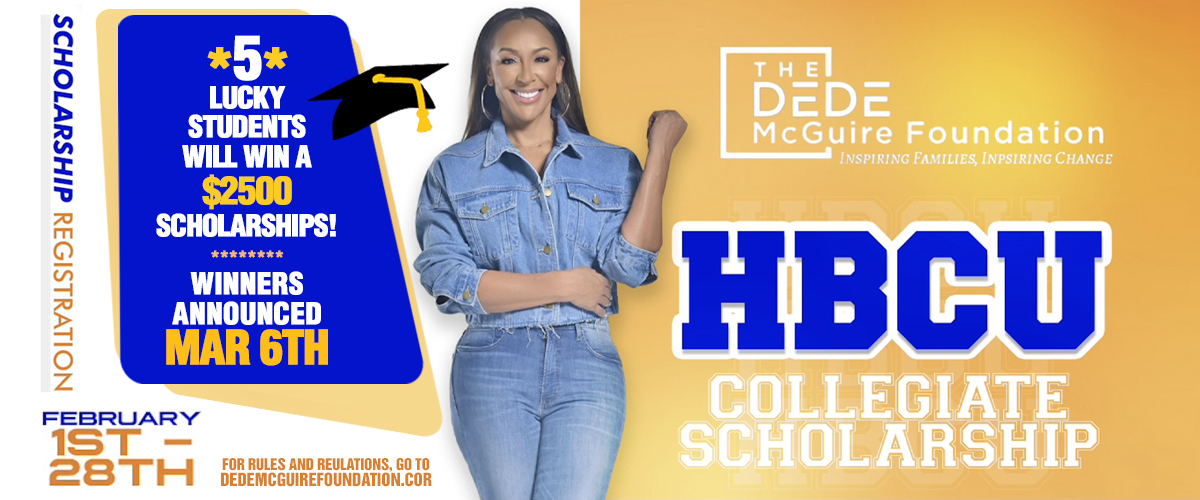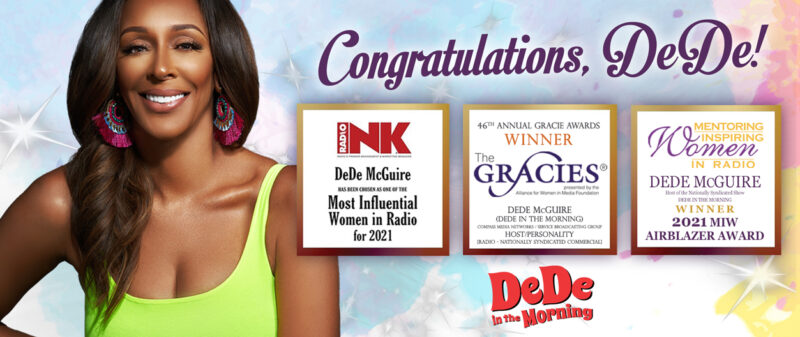 BIOGRAPHY
PRESS KIT
DEDE MCGUIRE FOUNDATION